First I used LibreCAD to create a frame design. Inspired by Warthox but smaller. Then I printed it on copper clad board using an inkjet so I would have an accurate pattern to follow. I drilled all the rounded corners then cut the rest with a cut off wheel. I can't easily express how much I hate cutting thick tough nasty fiberglass PCB.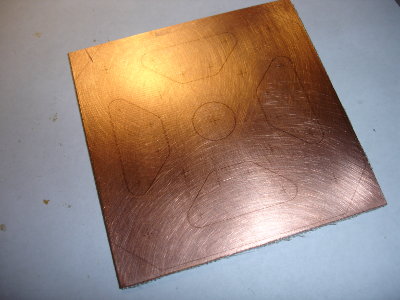 Next I used KiCad to create a circuit board for the electronic bits. Printed on a laser printer with magazine paper, ironed on, etched in my home-grown cupric chloride (love that stuff). This is a temporary design because I don't have any 90 degree headers which means this one is going to be messy but I want to fly now.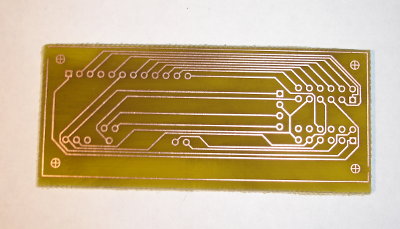 Drilled and painted board.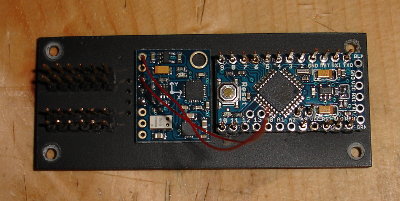 Power distribution. Silicon wire is heavy. I started with PVC insulated wire for testing and the quad was 10g lighter.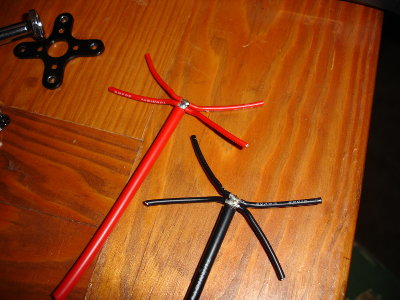 Putting together the final bits. I intentionally left the copper on the frame. It's painted with enamel clearcoat to prevent oxidation.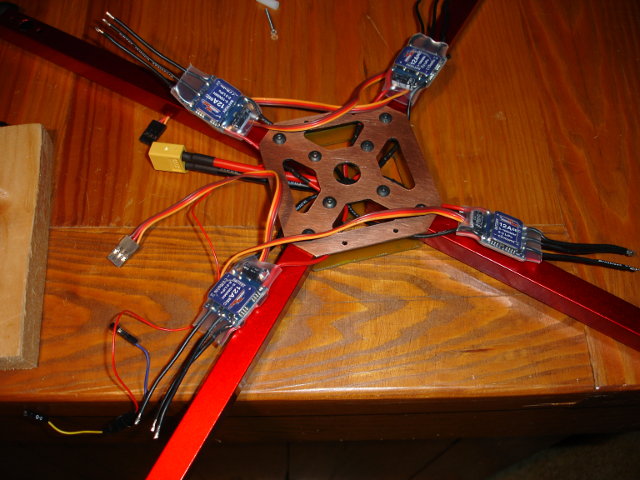 As it flies today.
Custom frame.
Custom cut/drilled aluminum arms with custom blood red metallic candy paint. 1/2″ tube, 390mm motor to motor.
BlueSeries 12A ESC flashed with simonk.
Suppo 2208/17 1100kv motors.
8×4.5 Gemfan "carbon" props.
Custom control board with Pro Mini, 10 DOF IMU (MPU6050, MS5611, HMC5883L).
Battery warning buzzer made from the piezo buzzer out of an old V911 TX.
Running MultiWii_shared from svn with my custom ArduinoUSBLinker firmware for re-flashing the ESC's.
Weight is 396g without battery (was 385g with PVC wire

).
575g AUW with 2200 mAh 25C lipo. Around 20 minutes flight time.